Friends news 2013  Click here
Friends news 2012
Click here
Hennepin Canal Questionnaire
To Display/Print Questionnair
e 
Click here
To Email Questionnaire
Click here
Hennepin Canal Parkway State Park
Volunteering Opportunities available you can make a difference contact Dianna.Skowera@Illinois.gov 
Unlocking the Secrets
Click here
Compliments of Rock Falls Tourism
www.visitrockfalls.com
Join Us for the next "Hike the Canal"
Hikers meet at 1:30 pm
at the location specified in the Hike Press Release for that month. The "Hike the Hennepin Challenge" has been developed by the Friends of the Hennepin Canal as an opportunity for everyone to get to know the Canal personally by hiking it from the Illinois River to the Mississippi (including the Feeder Canal) in small sections.  You need not be a member of the Friends to join us in any of the hikes.  There is no fee for the hikes.  We ask that you dress weather appropriately and bring a water bottle. For more information, contact Ed Herrmann at:
hikes@friends-hennepin-canal.org
(email), 815-664-2403 (home)
For "Hike the Canal"  events info
Click here
.
For "Hike the Canal" press release with directions
Click here
.
The links and menu options here-in are of past events:
The Economic Impact of Canal Cruising in the Hennepin Canal Click here
Adopt-A-Trail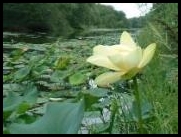 The Friends are working on an Adopt -A-Trail project. If you are interested in helping to keep the canal clean, go to the following link and check out the sections that are available.
Adopt-A-Trail section info


Become A Fan!Join Friends of Hennepin Canal on Facebook!