Jan. 21, 2018 "Woodchuck" 3.7 Miles 6 Hikers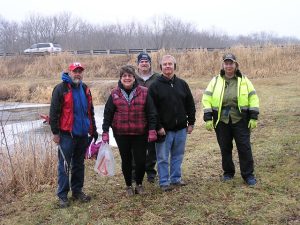 Temperature 45 above, no wind, some fog, and no ice or snow on our walking path!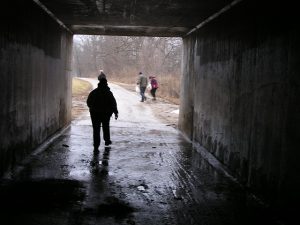 We could not ask for a better day for a hike in January. Early predictions had said we could expect rain showers. We think that scared away some hikers, there were only 6 of us today. Ice still covered the Rock River and Hennepin Canal but the snow had disappeared. With no snow along the way made it easy to spot and pick up garbage. Each of us had bags to fill and we did. The first section we hiked was the south grassy side until we reached I-80. From there we took the paved path. Going through the tunnel at the interstate was fine but the next tunnel was water filled from the melting snow.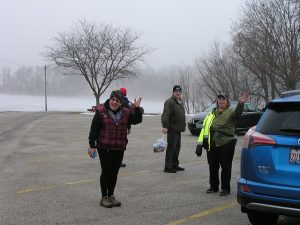 Colona has made this area along the canal a great place for many activities. Picnic areas, benches, horseshoe pits, and a baseball field nearby. Mother nature has played tricks on us in the past with bad weather, but today was great.